Yuchun Lee, Vice President of IBM's Enterprise Marketing Management division, may not be an unbiased observer, but in an article posted today at Huffington Post, he does present an interesting perspective on the changes taking place in the retail economy right now. According to Mr. Lee, the same changes that are threatening retail models right now -- smartphones, social networking -- can also provide opportunities to make the retail experience more profitable, not just for consumers, but for the companies as well.
We call this new approach smarter commerce because it involves collecting and analyzing the bits and pieces of data floating around about customers -- not just what they buy and where, but why and how they choose those products and what they say to friends. Armed with this analysis, companies can predict their customers' changing tastes, rather than reacting to them.
The article also presents a "snapshot" of the "connected consumer":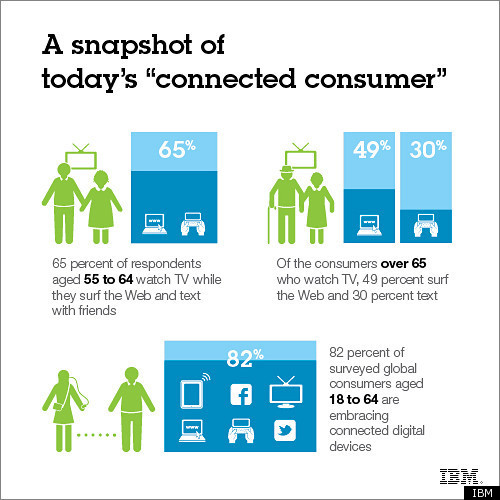 Do you see real changes in the retail shopping experience? If so, do think retail's changing for better or worse?